A website and marketing service whose main focus is on home inspectors, pest control and other building trades.
Coupon Code: Mention the Building Center and get 25% off the first month.
Click Here for the  Wolfpack Advising Website
---
The Quik Fix turns home inspection reports into price estimates from licensed contractors. Its a great tool for Inspectors, Agents and Clients to upload home inspections and have a full repair estimate provided.
The first price estimate is free for all Realtors to try out.  All Building Center Members can also provide this code to any Real estate agent who hasn't used tried QuikFix out before.
Use code: BICFREE
Click Here for the QuikFix Website
---
ONE MONTH FREE! When you mention the Building Center website.
BookITPros is a USA based call center for home inspectors who work as a communication resource for businesses in need of help to address client care request's and issues. Our expert team of client care professionals, along with our state of the art software, can support all of your client care needs.
Click Here for Book It Pros Website
---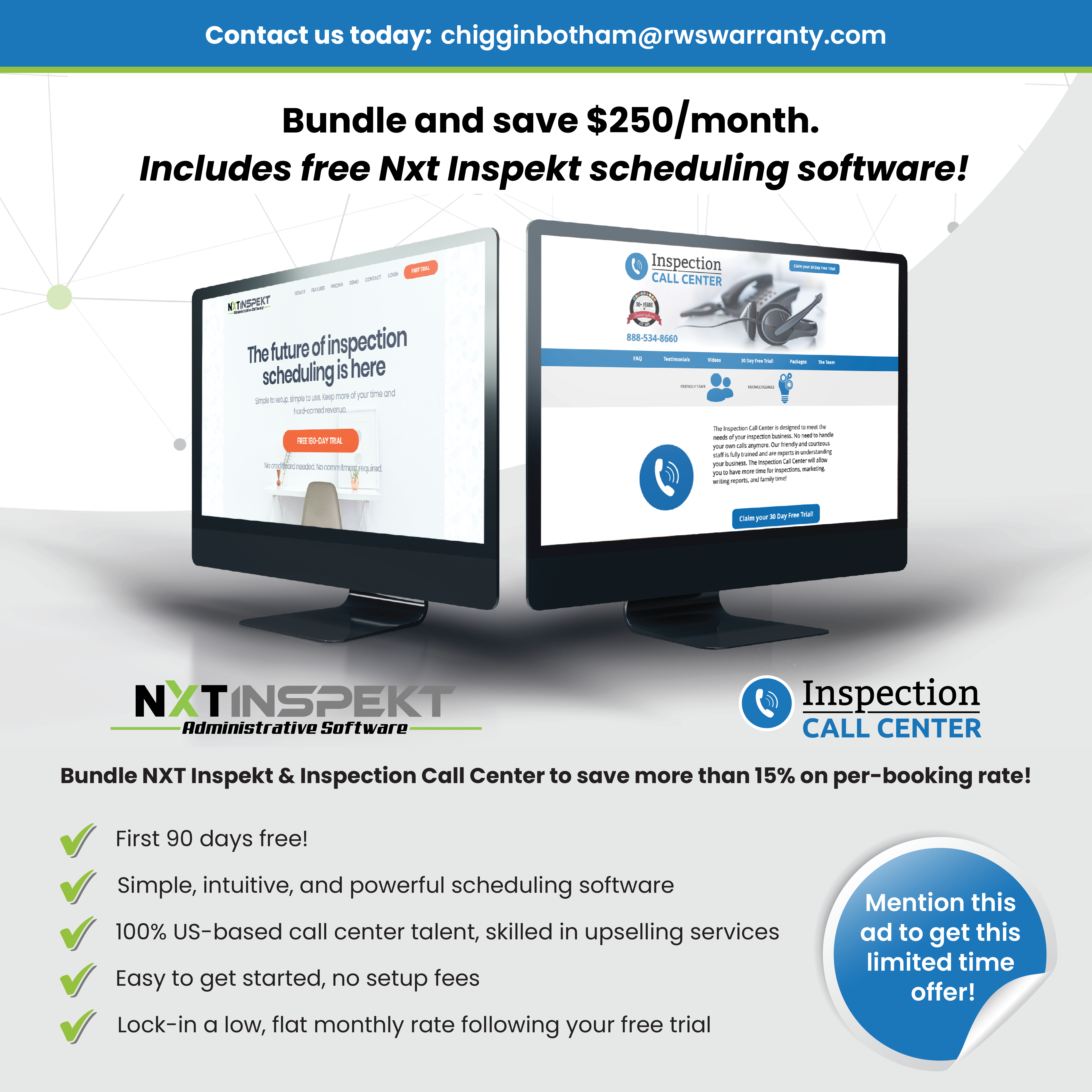 The Inspection Call Center and Nxt Inspekt scheduling software absolutely free for 3 months. After their free trial is over, they only pay for ICC service($250 monthly plus $25 per inspection booked by our team). NXT inspekt would be free as long as youare using the call center service.
Click Here for the ISN Website
---