Fedders®
How to determine the date of production/manufacture or age of Fedders® HVAC Systems.
The date of production/manufacture or age of a Fedders® HVAC unit can be determined from the serial number.
Parent:  Fedders-Airwell
Serial number styles found:

Style 1:     EW020144126H

Style 2:     02J-60002

Style 3:     AS298488006X

Style 4:     ARM75812

Style 5:      12345AN

Notes: Full sized AirTemp HVAC equipment is obsolete and are last known as being manufactured in the 70's. AirTemp Fedders is now limited to window size air conditioners. A Fedders furnace with brown and beige colored cabinet is most likely from the 1970's or earlier era. Fedders left the unitary market in the 1980's, yet furnaces carrying the Fedders brand name are still available through authorized independent dealers.

Style 1:   EW020144126H
Week of manufacture is 3rd-4th characters
Year of manufacture is 5th-6th characters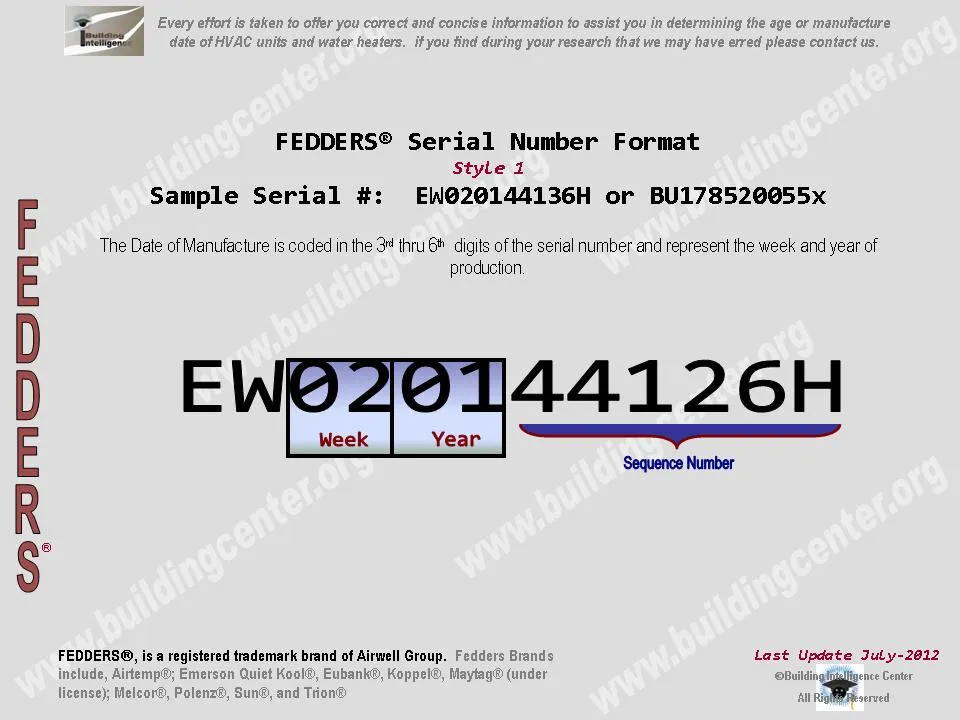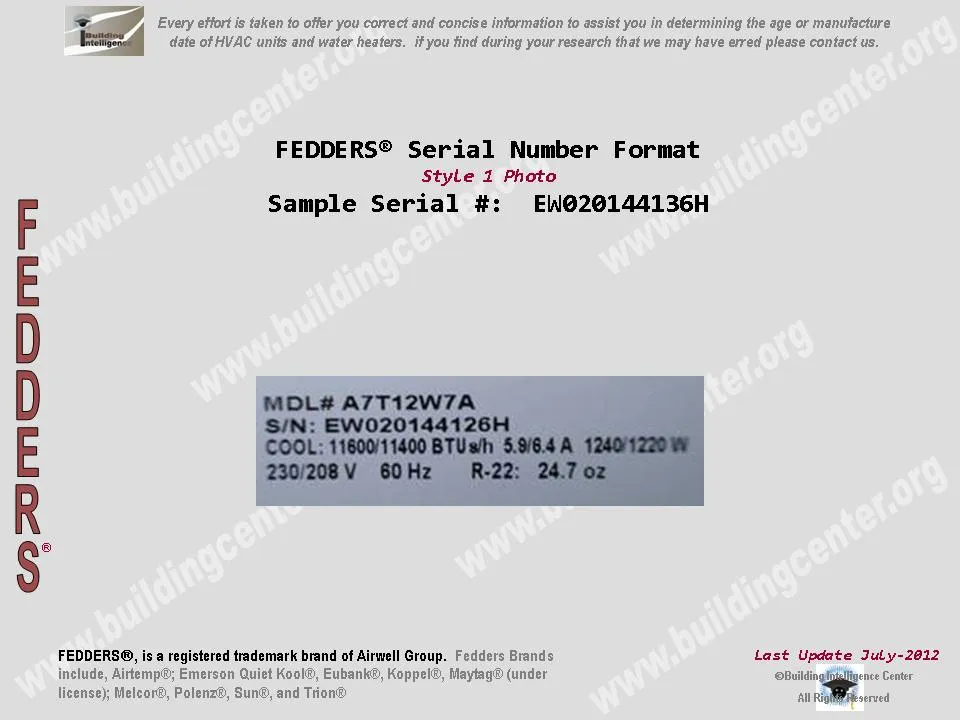 Style 2:  
02J

-60002
Year of manufacture is 1st-2nd characters
Month of manufacture is 3rd character (see chart)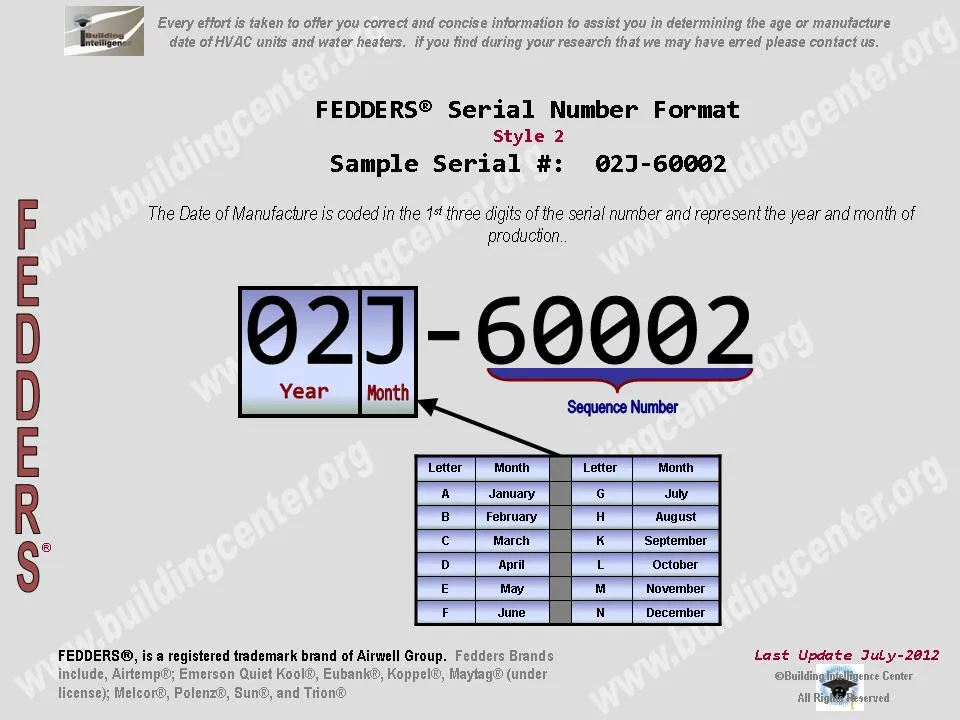 Style 3:  
AS

298488006X
Month of manufacture is 1st character (see chart)
Year of manufacture is 2nd characters (see chart)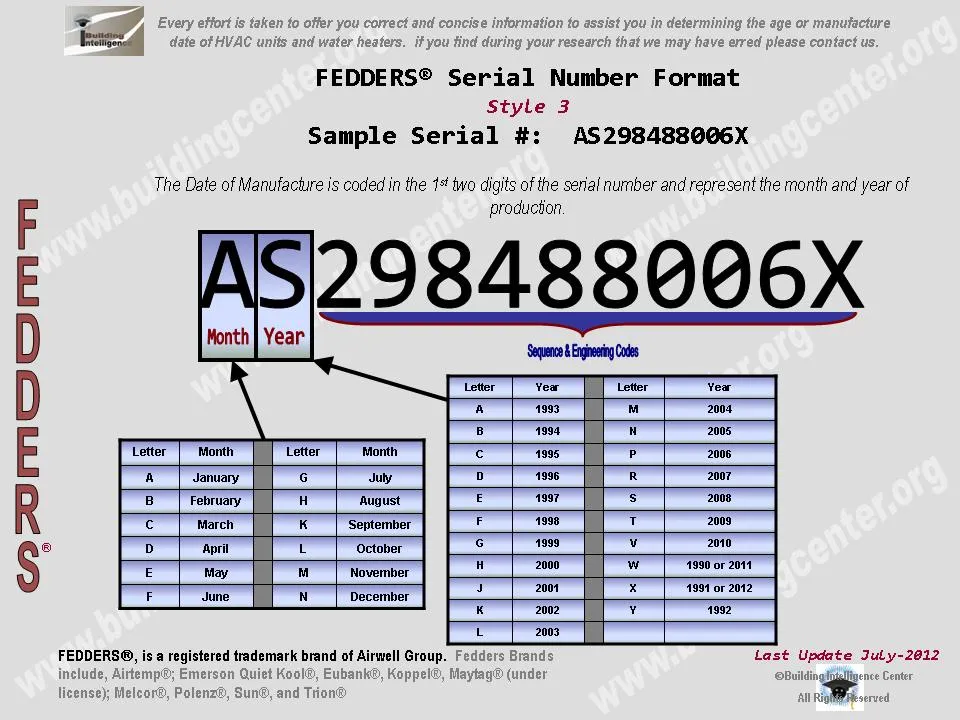 Style 4:  
AR

M75812
Month of manufacture is 1st character (see chart)
Year of manufacture is 2nd characters (see chart)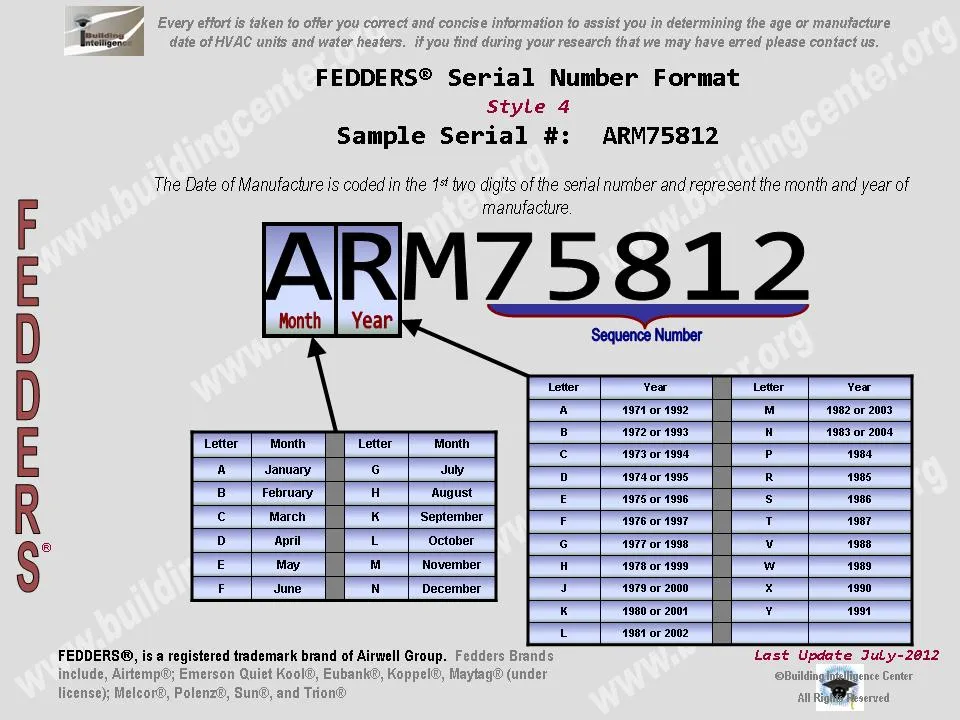 Style 5:   12345
AN
Month of manufacture is 2nd to last character (see chart)
Year of manufacture is last character (see chart)
Page last updated: 7/27/2017