Ads stink! We get it.
Ads stink and distract from the user experience. I despise them as much (if not more) than you, but they help us pay the bills here at Building-Center.org so they became a necessary evil.
Many of you have donated to our cause in the past and continue to donate! We greatly appreciate everyone's support both small and large, and it helps immensely! But it simply wasn't enough. The answer was to deploy Ads to help offset our personal costs in running and maintaining this site.
Numerous notable colleagues and inspectors have expressed over the years that we should turn the site into a "members only" access, and offered a variety of membership fee suggestions (typically far greater than the fees we currently ask). So... In an effort to improve the user experience without negatively impacting revenue from the ads, we have taken some of their advice and deployed ad-free membership options. We believe these to be very reasonable and inexpensive membership fees, and are continuing to add content and numerous exclusive benefits to the membership levels that will more than offset the meager fee.
Below you will find our current offerings of annual or monthly membership. Joining either paid level (monthly or annual) will have the benefit, among many other benefits we are rolling out, of removing ads from the pages while you are logged in.
If you are an existing current annual, monthly, or weekly donor to the site, please contact us for ad-free membership options.
Just click on one of the options below to start the registration process. And as always, Thank You so much for your patronage!!!
If you experience issues trying to register or login,  just simply contact us and we'll get it straightened out for you!
Below are our current membership options. Both levels come with the same exclusive membership benefits. The annual (Platinum level) membership just has the added benefit of cost savings over the monthly membership.
Some of the various benefits on top of Ad-Free use of the site include:
- - FREE Assistance

with

manufacturer dates

and decoding difficult serial numbers
- - Access to our

Community Message Board

- - Exclusive access

to members-only areas of the site
-- Building Code

reference resources

-- Building Products Installation Manuals/Guides resources and links
-- State Specific

Inspector Licensing Requirements

and links
- - Continuing Education

resources

- - And MANY more benefits

such as

Inspection Report Narratives

and

Fee Calculators

and

Vendor Discounts

and

Inspector Locator/Directory

in the works...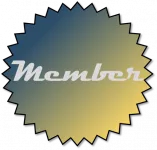 Gold level monthly access to the Building Intelligence Center for only $2.00 per month.
Membership includes Ad-Free access to the site (when logged-in), and access to members only portions of this site.
Platinum level Annual membership for only $15.00 per year. (a savings of over 30% total annual cost of Gold level)
Membership includes Ad-Free access to the site (when logged-in), and access to members only portions of this site.