The date of production/manufacture or age of STATE® Water Heater(s) can be determined from the serial number.
From humble beginnings as a maker of coal and wood-burning stoves in a Nashville, TN garage, to the largest producer of water heaters in the world, State® is a widely recognized manufacturer of a variety of brand water heaters.
State® was acquired by A.O. Smith® in 2001
Serial number styles/formats found are:
Style 1:     1210A002243 or S1318 F000046

Style 2:     H765662231 or M07A009387

Style 3:     AF04A093001

Style 4:     1735107397129
See Also: A.O. Smith
---
Style 1:    
1210

A002243 or S

1318

F000046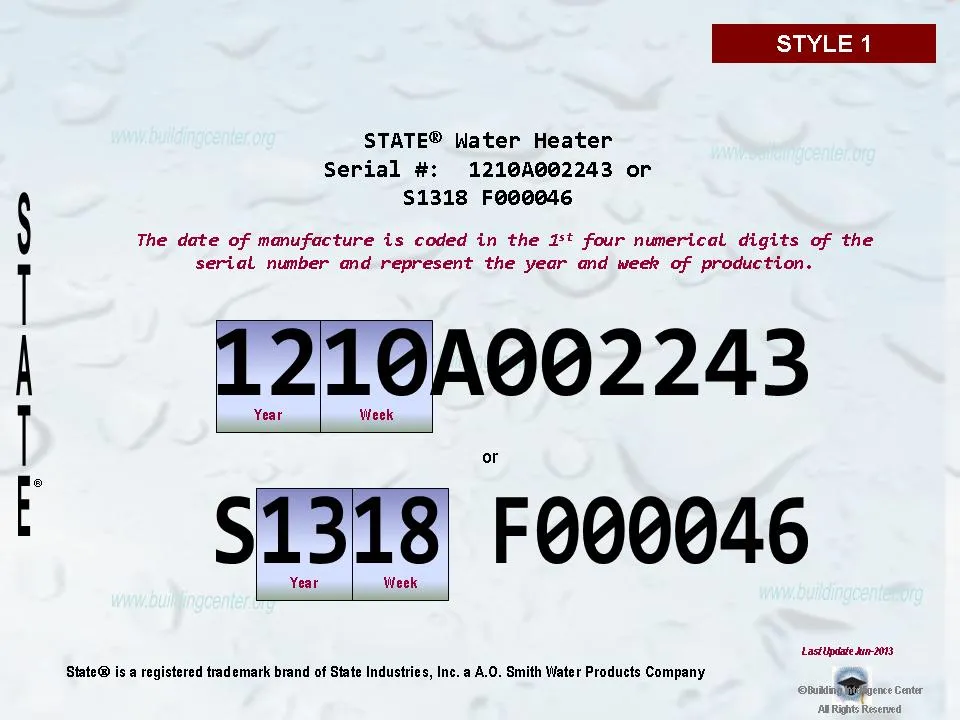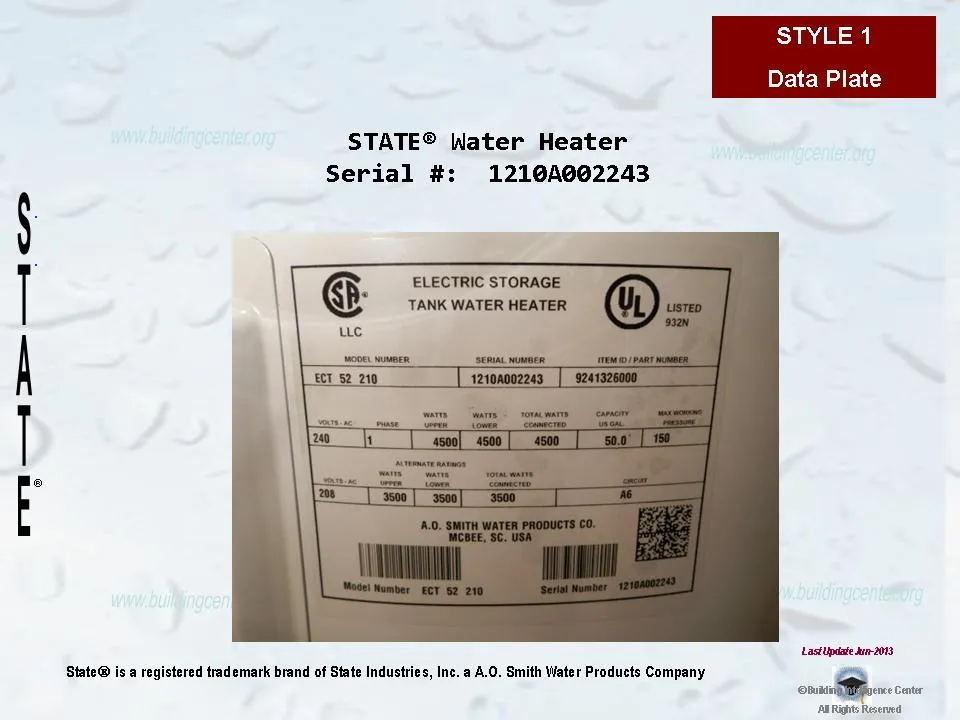 ---
Style 2:    
H76

5662231 or

M07

A009387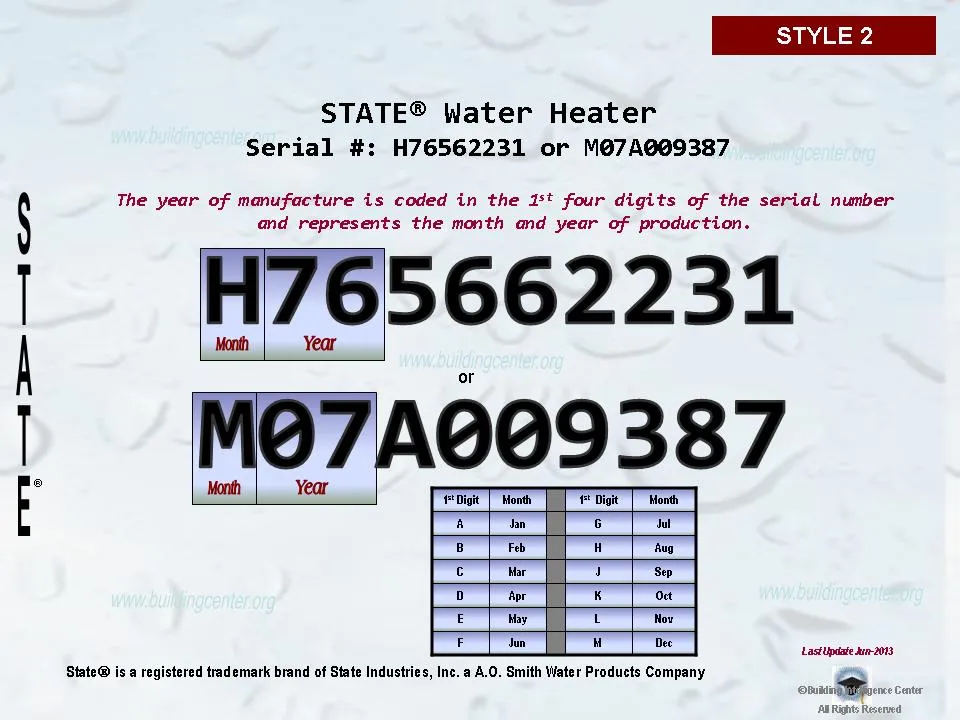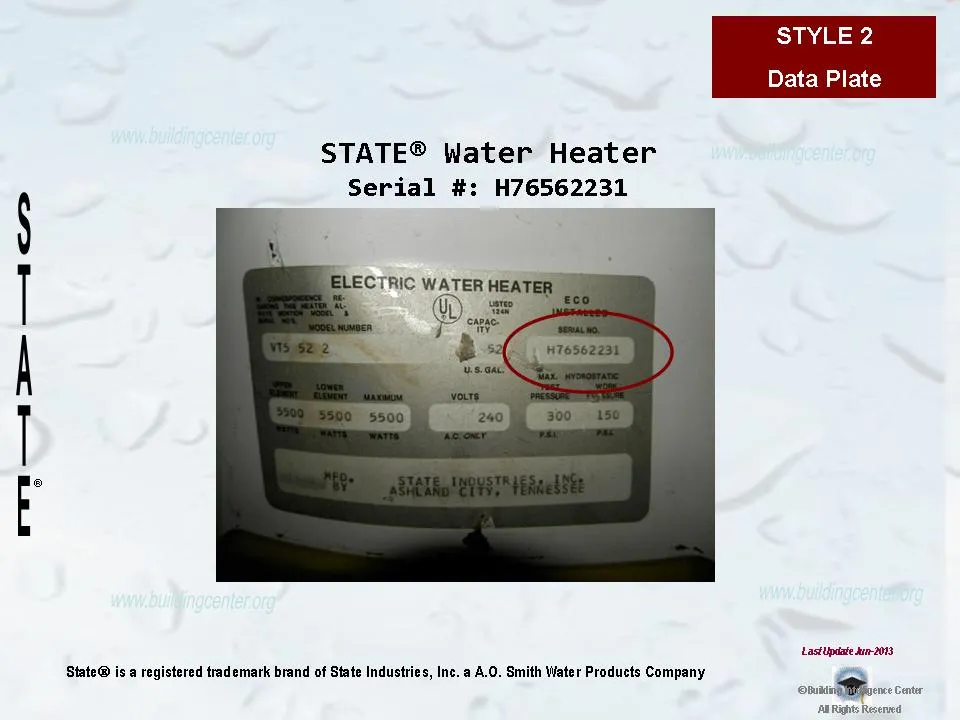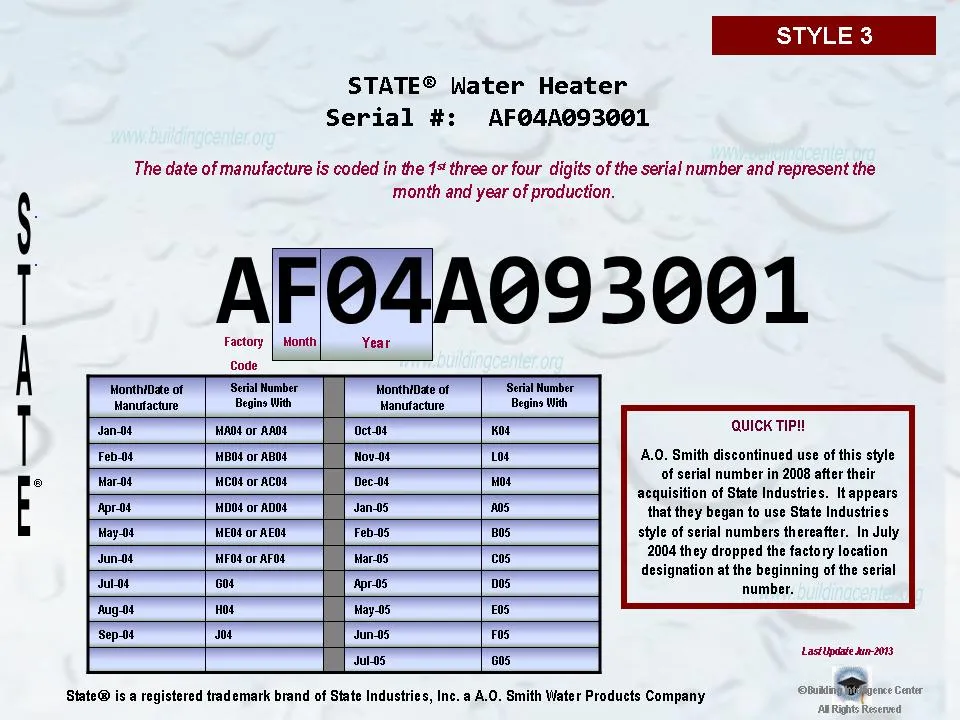 ---
Style 4:    
1735

107397129
State® History:
1946 - Founded by Herbert Lindahl as a small entrepreneurial company making coal and wood burning stoves out of a garage in Nashville, TN
1948 - Began making electric water heaters
1954 - Began making gas-fired water heaters
1957 - Began making porcelainized glass-lined tanks (basic design feature still in use today)
1979 - First to use foam insulation to line the space between the tank and outer jacket of the water heater
1996 - Becomes world's largest producer of water heaters with an average production of 10,000 units per day
2001 - Acquired by A.O. Smith®
Every effort is undertaken to offer you correct and concise information to assist you in determining the age or manufacture date of water heating equipment. Users relying upon this information do so at their own risk.