Trane® HVAC age
How to determine the date of production/manufacture or age of Trane® HVAC Systems.
The date of production/manufacture or age of a Trane® HVAC unit can be determined from the serial number.
Parent:  Ingersoll Rand
Serial number styles found: 

(NOTE:  Serial Number styles found for several Ingersol Rand Brands are being used here.)



Style 1:    F91-90391

Style 2:    EKK1915

Style 3:    91531S41F or 10161KEDAA

Style 4: C13A00143

Style 5:    R1742DWBF

Style 6:        123456T

Style 7:    2D-1234

Style 8:    H011870M03

Style 9:    ZTN730A100AC

Style 10:  130313596L (Light Commercial HVAC)
Style 2:   EKK1917
Style 3:      
9153

1S41F or

1016

1KEDAA
Style 5:   

R17

42DWBF
See the Chart Below:
Note: This style consists of 9 characters, always beginning with a letter followed by 2 digits. The last 6 characters of the serial number can be comprised of any combination of letters and/or numbers.
Examples: F23456789 would be manufactured the 23rd week of 1991. C01D47415 would be manufactured the 1st week of 1988.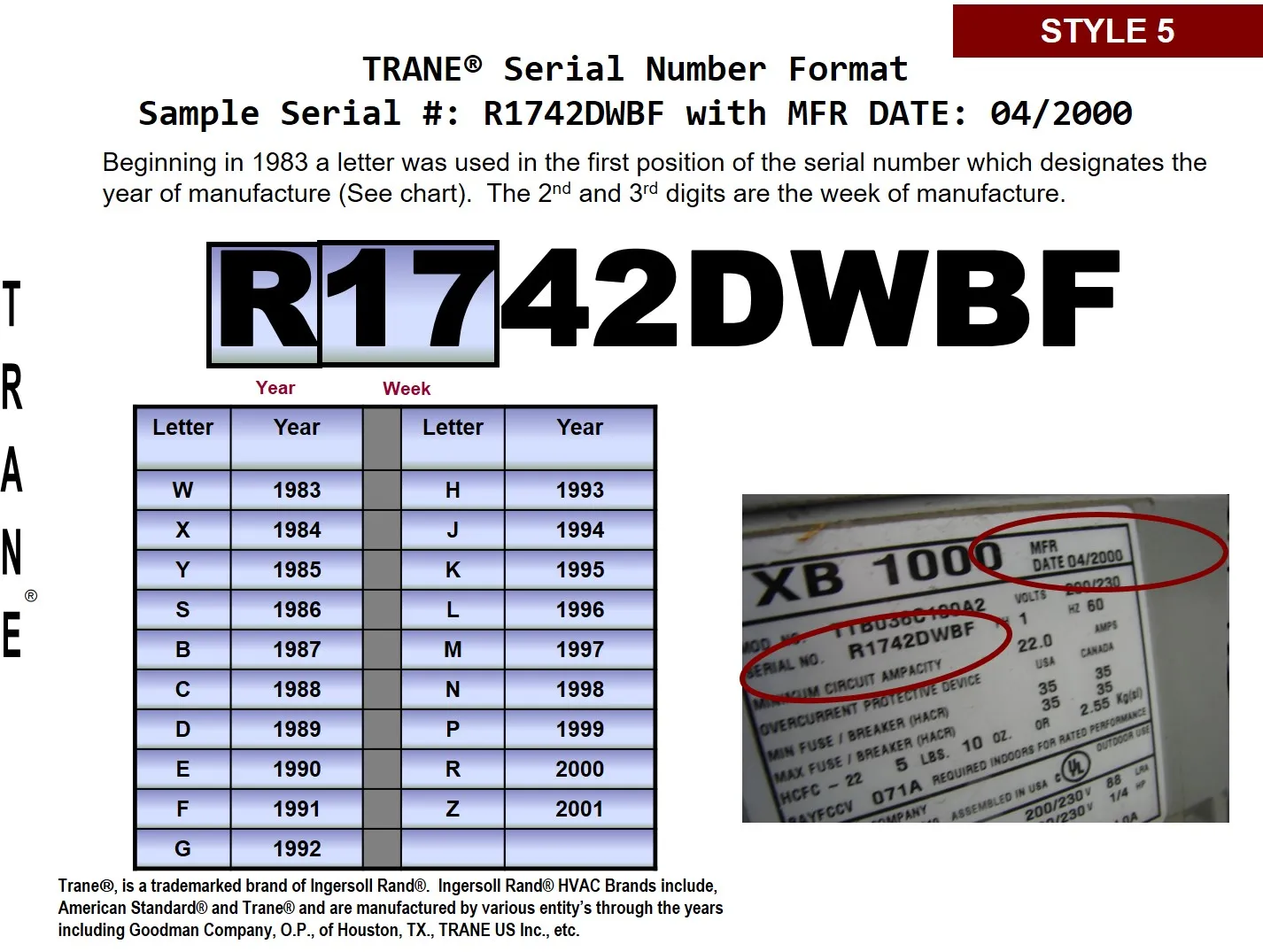 Style 9:  
ZT

N730A100AC
GE Style 1 shown below.
Style 10:   13

03

13596L
For Light Commercial HVAC Units
Page last updated: 5/07/2019